Sponsors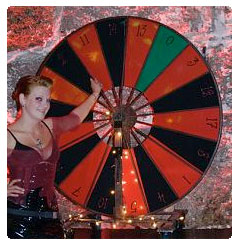 Try your luck at the midway games in our marketplace!
Test your intuition at the Prize Wheel or your coordination at the Can Toss to win exciting prizes from Lucky 7 Tattoos, Helt Sort, Duo, photographer Pål Laukli, FunFactory, Erotikknett.no, Cupido, Pinpoint Piercing,
The Elegant Aristocrat, Psykosedyr and Manillusion.



Naughty Shadowsis a great shop. No longer just on the internet, but also located in the center of Drammen. They sell alternative fashion to the norwegian people and have a great focus on quality, service, and good prices. Goth, punk, fetish, pin-up, metal, and BDSM are just some of the styles of clothing they provide.

Right now you can find them in Jernbanegata 8 in Drammen, but in July they are moving to Oslo. They hope to see you there as well!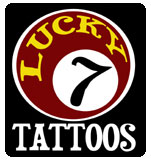 Lucky 7 Tattoos is the most central tattoo studio in Oslo, situated in
Øvre Slottsgate 15b, 20 meters away from Egertorget. The studio is
styled in a cosy 50´s "sailor" vibe.
All the three tattoo artists at Lucky 7 share a weakness for Neo old School, Japanese and Crazy-weird stuff. Each and every tattoo is custom designed for the customer.
www.lucky7tattoos.no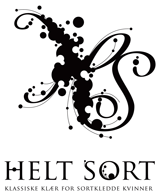 Helt sort is a slow fashion webshop for women wanting the black essential, ethical and elegant clothing. Our main brands are ANGeLRoX, Beau Soleil, Dem Collective and Hug, all of which can guarantee fair wages, and clothing made of organic cotton, bamboo or recycled materials. We also strive to promote Norwegian quality design by Anita Leer and Varm, and jewellery by Liv E. Ørstavik.
www.heltsort.no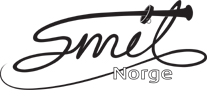 SMil Norge is a non-commercial, non-political organization open for all individuals interested in BDSM and fetishism. The term 'BDSM' covers a wide range of interests, from bondage via sense-games to dominance, submission and more, and is used as everything from a form of sexual foreplay within the bedroom to a 24/7 lifestyle. Fetish(ism) is the added sexual attraction to objects or body parts; examples include attraction to feet, hands, latex, corsets and much more. SMil Norge works to encourage understanding and acceptance of the individual's right to freely choose how to portray their love, gender and sexuality.
www.smil-norge.no

Angel's Speed Equipment was started in 2000 by Engle. The shop is inspired by fifties design and lifestyle, but they have customers ranging from Rockabilies to hardcore punks. Whatever rocks your boat, they can guarantee that you will find something to help you make a statement. Angel's Speed Equipment is also the place to go if you are tired of sales assistants hanging over your shoulder. Whether you are a boy or a girl, you can get t-shirts, shirts, jeans, buckles, hairwax and a lot more, from brands as Lee, Pace, Red Kap, Dickies, Steady, Route66, Toxico and many others at Angel's.
www.engle.no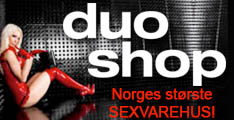 Duo Shop is one of Norway's leading chain stores selling erotic toys,
fetish wear and SM equipment. They also carry a large selection of
GAY articles, available both in their web shop, and their stores located in Oslo, Drammen and Elverum!
www.duo.no
DEVCO offers excellent prices on domain name registration, web hotel, and dedicated server solutions. DEVCO can help you with web site design and maintenance, as well as search engine optimization.
www.devco.no