Artister og DJs 2011
Kinky Kabaret er tilbake!
Vår alles kjære HeadMaster leder an i PervoSirkus' Kinky Kabaret!
Denne gangen har vi hentet underholdning fra USA og Norge.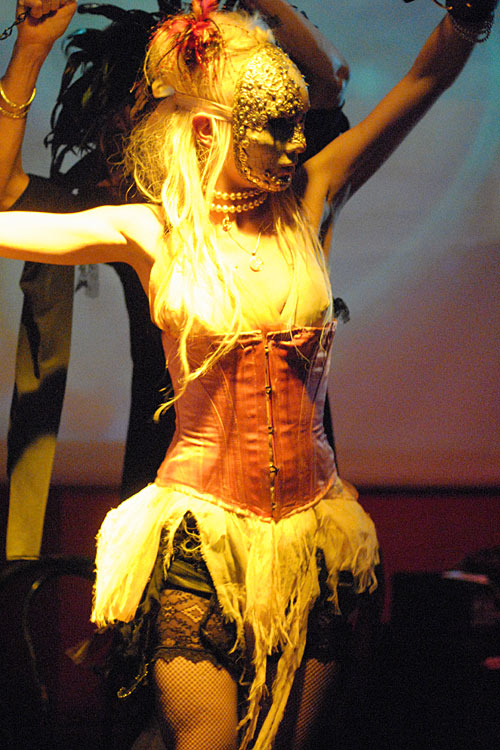 Maleficient Martini (UK)
With a background in classical ballet, Miss Martini combines the traditional dance with japanese shibari. The show involves her being suspended several feet above the stage by ropes – it might look simple but it has
taken months of training to perfect. "I improvise a lot live, but I always have a concept in mind," Miss Martini says.

She's performed across Europe, including Greece, Finland, Holland and Italy. "I want to play all over the world," she smiles. "I believe
there are no boundaries in performance."
www.missmaleficentmartini.com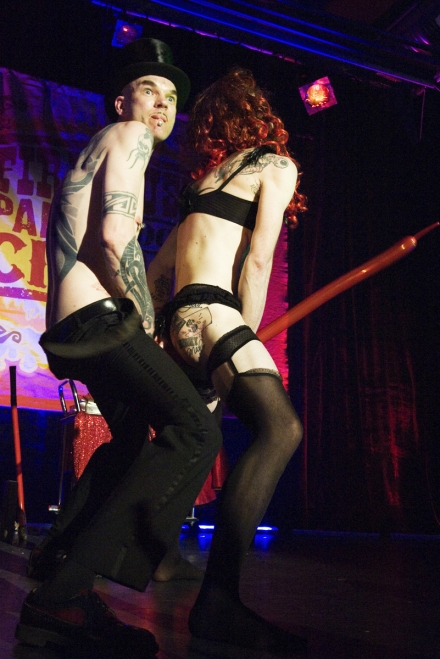 PainSolution
The HeadMaster og Maniac the Bearded Lady, har ikke bare kommet ut av skapet, men sprengt alle veggene i hele garderoben! Som vanlig legger de perverse planer for hvordan de kan leve ut sine bizarre fantasier på scenen. Det er få forunt å bevitne de eksklusive numrene Pain Solution viser på sin årlige One Night Stand på PervoSirkus.
www.painsolution.net
Rudi Skotheim Jensen
Melder dessverre avbud av helsemessige årsaker.
Vi venter han sterkere tilbake neste år.
God bedring Rudi!
www.rudiskotheimjensen.com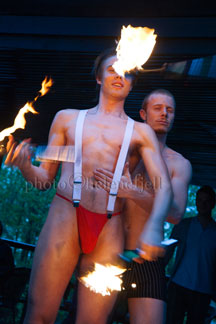 Flaks
Diego og Torbjørn fra Flaks har ladet sine baller og er klare for å
sprute… ild, spre latter og glede med sine fine ferdigheter og flotte framtoning. Det blir ikke god sirkusstemning uten sjonglører! www.sjongleringsflaks.no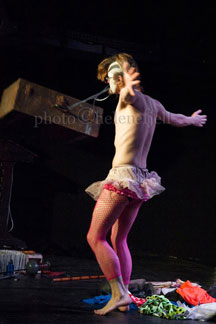 The Squidling Brothers Circus Sideshow
For å kompensere for frafall har vi hanket inn The Squidlings.
Sant å si var det skjebnen som stilte dem til rådighet akkurat da det
skulle vise seg at vi trengte dem! Her er det de sier om seg selv:

A death defying Stunt Show full of sick humor and
amazing feats of the human body.

Lead by host Jelly Boy T. Clown, the living cartoon and natural born weirdo, there is never a dull moment. Accompanied by his brother Mattersz Squidling the Impenetrable Music Man, The Illustrated Penguin and The Baron Von Geiger: World's Strangest Strongman.

Unusual Sword Swallowing, mind boggling stunts upon beds of nails and broken glass with anvils, sledge hammers and a a see-saw!
This and much more. All real! All Live! Practiced and mastered by trained professionals. www.squidlingbros.com
DJs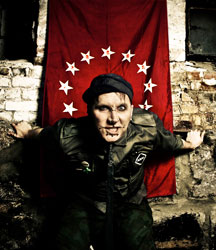 DJ Deadswan
Deadswan bør være et kjent fjes for alle som har frekventert byens «alternative» utesteder og klubbkonsepter det siste tiåret, og inn i fremtiden hvor vi befinner oss nå. Deadswan holder nå hus på The Villa med klubbkonseptet Iconoclastic, som i 2007 ble tildelt Osloprisen av Natt og Dag. Det er vanskelig å beskrive lyden som strømmer ut når Deadswan spiller. Men tenk DIY-estetikk, neonfarger, fetish, arpeggio-synth og pønkebass, følelseskald vokal om kynisk seksualitet, gender-bending, drugs og alienation. Motto: «Non stop ecstatic dancing!»
DJ Deadswan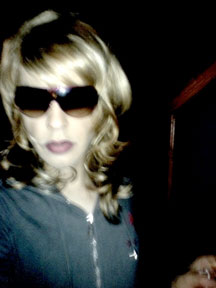 DJ Whore More
DJ Whore More er beryktet for sin enorme musikksamling bestående av perler, svisker, døgnfluer og ukjente kjendiser. Frekventerte du hovedstadens klubbmiljø på 90-tallet danset du garantert til Whore Mores toner på klubben hans Doris Love Club. Whore More er glad i sjøsyk pop og musikk som er kaloritung som Delfiakake. Du kan forvente deg det ypperste av japansk pop, fransk porno og engelsk tyggegummi.